For this wig, I chose to make a child version of the character, instead of the mature version most often seen in the series. I knew this was risky, since the judges would be more likely to give a higher score to a grown-up "sexy" version, and didn't expect to make it to the final round. However, I wanted to be able to add some difficulty to this otherwise simple design, and making wigs for children takes more skill than making them for adults. Child wigs bring a whole new set of considerations, especially when it comes to sizing and comfort.
The completed wig features a fully ventilated edge, extensive hand knotting, and a faux scalp. It uses no glue, and requires no glue, pins, combs, or velcro for a perfect fit. Plus, it is durable enough that my son was able to run, jump, and play on the swings without any issues! I also made a little doll version of "Gold Experience" to go with the design.
Remember, I will be selling any wigs I make during this contest and donating the money to Valley Children's Hospital. I will also be giving away any gift certificates I receive, so keep an eye on my Facebook Page for more details later on.
http://www.facebook.com/PettingZooWigs/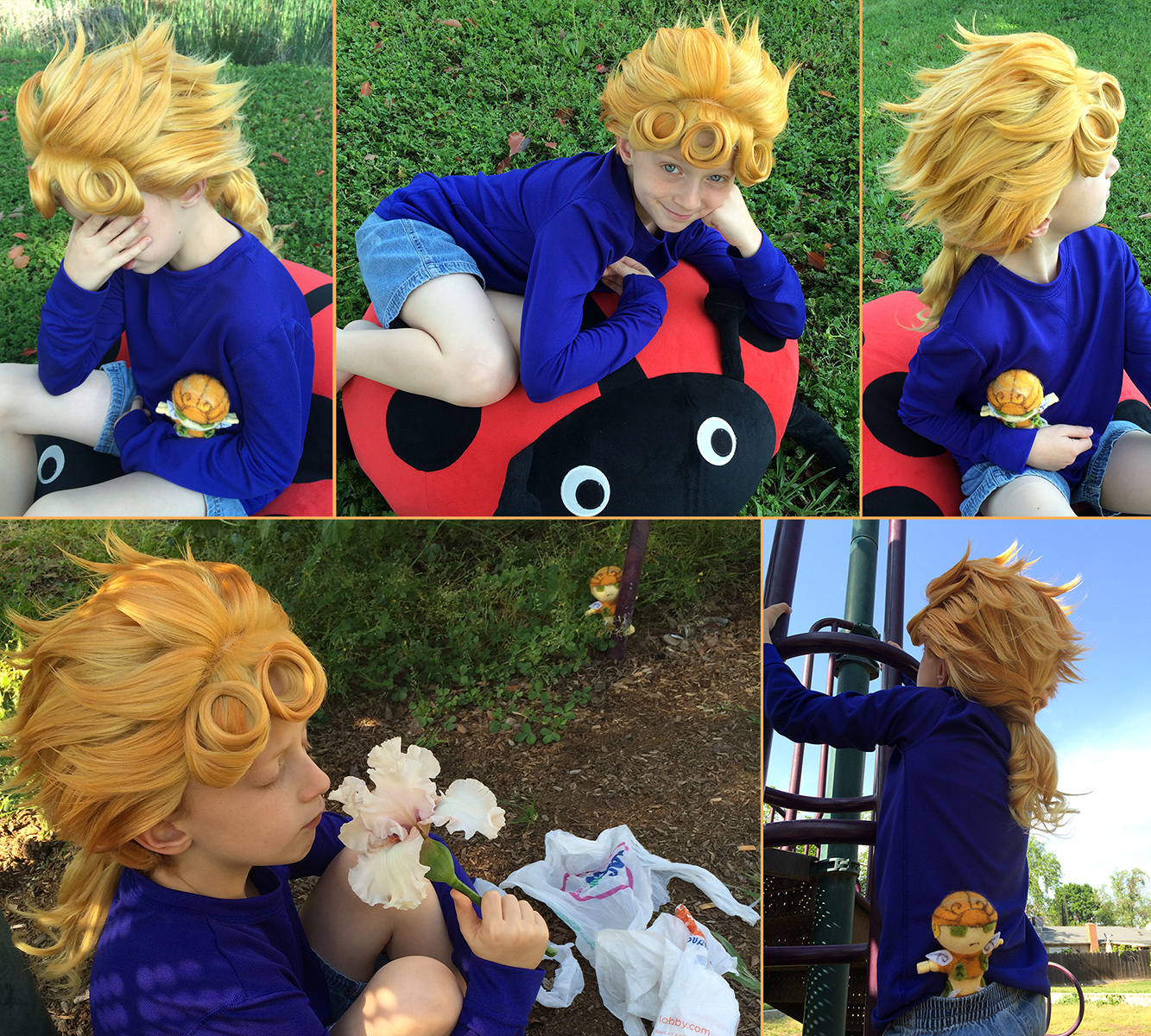 Since all of the contestants were given the same design to re-create, I posted my "making of" videos live to my facebook page instead of saving them until the end: